Are you an enlightened broker?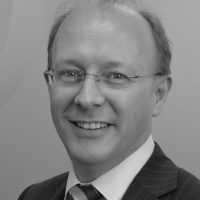 Paul Thompson, CEO Cavere Group, writes a regular column in Mortgage Introducer Magazine.
March 2019
I'm still dismayed by the number of brokers and intermediaries I meet that still think selling GI is not worth the effort, or that they cannot compete with price comparison sites. For the brokers we work with at Cavere these things are not an issue, why? Because they are enlightened. Let me explain…
I was recently asked what I consider to be the biggest threat to brokers in 2019, my answer was the threat of missed opportunities. Too many opt not to sell GI, due to perceived burdens of regulation, training, and competition, rather than invest in doing it right. Cavere champions the enlightened – those that see the benefits of selling GI in terms of meeting the full range of client needs, and realise that customer experience and retention offers the best route to sustainable growth. I believe that those that who invest can and do steal a march on their peers.
Turn threat into opportunity. With an unstable economy, Brexit looming large, and a bright light shone on unfair pricing strategies, the ability to differentiate will improve as customers realise the value of trusted counsel. This creates a great opportunity for the enlightened with a strong GI provider behind supporting them with training and delivering the fastest possible quote, buy and renewal solutions, as well as strong relationships with leading insurers.
Take the path to enlightenment.
Click here to view the magazine version.