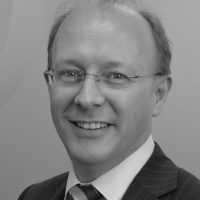 Paul Thompson, CEO Cavere Group, writes a regular column in Mortgage Introducer Magazine.
January 2020
EY recently wrote in the FT that home insurance is set to make underwriting losses in 2020.  EY forecasts that the combined ratio – claims and costs as a proportion of premium income – will worsen to 102%.  The report points to several factors exerting pressure including rising claims costs and regulatory attention on pricing policies.  This of course does not bode well for intermediaries – if insurers are under pressure then so too are the costs of intermediary management and commission.
5 ways you buck the trend in 2020 and make a profit on home insurance sales:
Think outside the box – look for emerging opportunities. Adding in new products and services will keep you competitive. Your GI provider should be able to help, providing they've strong relationships with insurers and access innovative products, bespoke solutions and off-panel underwriting
Sell on quality, service and value – don't sell on price. Dual pricing may not come to an end overnight but let go of the misbelief that you need to compete in this way.  Less than a third of the market is on an introductory offer, meaning two thirds are open to you – customers potentially overpaying, or not receiving the right cover, who would appreciate trusted advice.  Differentiate on quality, service and value – get the right cover at the right price from the outset and you'll build a sustainable book.
Get closer to customers and drive retention – place greater emphasis on valuing loyal customers, improving experiences, and building relationships. Work with a provider that harnesses advanced technology to assist you in being nimble – act faster on product improvements that could benefit your customers – and one that provides real time notifications of customer activity to ensure you can respond quickly to issues.
Turn to Technology – embracing latest advances in technology not only allows you to access quotes quickly, but truly realise opportunities to improve flexibility, capability and efficiency – faster, smoother transactions, streamlined quotations and simplified slick policy administration and most importantly the power of data to drive responsive engagement, faster decision making and improved customer experiences.
Don't fall foul of unfair practices – The FCA is tightening its stance on unfair remuneration practices. With increased pressure it may be tempting to get higher or upfront remuneration, or charge cancellation and adjustment fees, but in doing so you're working against yourself, and potentially driving customers into the hands of aggregators.  As a GI provider I believe that great service is not delivered for free. You should be paid a fair commission and trail, and shouldn't be forced into unfair practices to cover costs – does your GI provider agree?