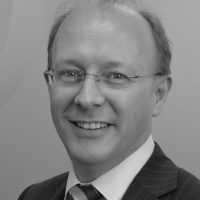 Paul Thompson, CEO Cavere Group, writes a regular column in Mortgage Introducer Magazine.
October 2019
The rise of the subscription model highlights perfectly how the market is changing and how evolving customer demands require intermediaries to diversify in order to remain relevant.
Looking wider, whilst I hate to use the dreaded 'B' word, persistent political and economic uncertainty could potentially wreak havoc on the property market and the pockets of your customers in the coming months, and perhaps even years (depending on what happens on 31st October).
You must start thinking outside of the box. There are emerging markets out there – young first-time buyers looking for flexible home insurance options, landlords looking to move towards short term (Airbnb type) lettings rather than traditional BTL portfolios, older customers releasing equity in their properties to improve their homes, travel the world or perhaps help their younger family members get on the property ladder. Adding in new products, services or technology driven solutions are among the actions you must take to remain competitive.
On the product/service front, let me give you a personal example. I was shocked earlier this year when Cavere launched an up to 75 year old annual travel insurance product with Age Partnership. This story received no pick up in the press (other than in Mortgage Introducer), and when I questioned why, I was told that brokers and advisors aren't interested in selling travel insurance. Why??? Surely this is a perfect example of the need to diversify to meet changing customer needs. Equity release is a fast growing market, of course you can help these customers re-mortgage, and perhaps even re-insure their homes, but shouldn't you also question why customers are looking to release equity and help them with that too?
As for technology, I often see GI providers telling brokers and advisors that technology cannot replace sound advice. Whilst I agree trusted counsel is a fundamental USP, embracing technology offers the best way to future-proof your businesses and make your proposition more relevant. The use of more sophisticated technology is resulting in more accurate assessments of risk and your ability to get the right product, at the right price, as well as streamline quotations and policy administration, and importantly improve experiences at every touch point throughout the customer journey. A broker or advisor who can offer technological efficiency combined with knowledgeable advice will be the best placed to capitalise on changing market conditions and evolving customer needs.
Diversify (and evolve) or die.