High cost of new business acquisition is damaging value, service and quality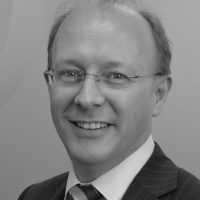 Paul Thompson, CEO Cavere Group, writes a regular column in Mortgage Introducer Magazine.
November 2019
It's a sad state of affairs that despite the high cost of acquisition insurers believe that they can only attract new business if their products are listed on aggregator sites. Simply relying on aggregator leads means that they're differentiating on nothing other than price. What about service, quality and value?
Aggregators have driven down prices at the expense of quality, and introductory offers have created unrealistic price expectations. In October 2018, the FCA announced it was considering banning dual pricing, however their approach has been somewhat cautious so far. 12 months on they're still seeking further consultation. This is somewhat frustrating, and has left commentators debating just how tough the eventual proposals will be.
I recently saw a comment from one source saying that "Time is running out for the regulator to make meaningful change and save the industry from itself". I agree with this statement, but I'm not sure the remedies being consulted on are directly related to the cause or solution of the dual pricing issue?
Everything seems to be focused towards forcing customers to shop around every year in the belief that price and competition are the be all and end all. I'm not sure all customers subscribe to this view, for many the last thing they want is to shop around every year. Granted most would like a lower price, but what about those providers who already reward loyalty, where does service, trusted advice and value for money come into the thinking? Right price, first time.
Let's deal with cynical pricing practices and dual pricing, yes, but stop the race for the bottom on price. Forcing customers in the direction of aggregators isn't the solution. Let's encourage customers to choose insurance based on quality of cover that meets their needs, at a fair price, with service that provides peace of mind, from providers that reward loyalty.
Whatever the final remedies, the result is likely to be a reduction in the availability of cheap introductory offers. Customers currently overpaying will be looking for trusted counsel to find new cover that meets their needs.
The insurance industry isn't immune from the experience economy. Customers no longer base their loyalty on price or product alone. Aggregators are disconnected from their customers, and they sacrifice sustainability in favor of convenience. If you're an enlightened intermediary you can pick up the slack, use a tech driven GI provider to deliver on speed and convenience and getting the right product, at the right price at the outset. Build an experience, build a relationship based on service, value and quality and you'll build new business.
Whilst we wait for the final proposals, intermediaries have a valuable window of opportunity. Leave those firms who can only attract customers by selling on price to it, and instead focus on differentiated experience in readiness for the new level playing field that is coming…
Click here to see the magazine version