How does your garden grow?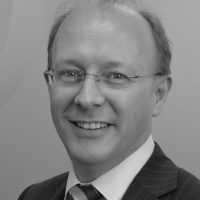 Paul Thompson, CEO Cavere Group, writes a regular column in Mortgage Introducer Magazine.
July 2019
I read with interest that almost half (48%) of homeowners do not consider the items in their garden when buying home insurance according to the AA Insurance Consumer Index. Indeed 75% of households believe that their shrubs, pots, garden tools, chairs, tables and garden toys would cost no more than £5,000 to replace. In fact our gardens are no longer just a green space with a bit of lawn and a patio, but instead home to thousands of pounds worth of contents, including high value items such as furniture, BBQs and fire pits, trampolines and hot tubs.
With the incident of garden theft on the rise according to Government statistics (figures from the ONS reveal that there were 595,000 thefts 'outside a dwelling' in 2018), its high time that not only are customers more educated about the value of garden contents but also that insurance policies respond to this change in lifestyle.
At Cavere this is not actually news to us. We recently upgraded our home insurance policy to include higher limits on garden cover after noticing an obvious and yet growing protection gap. Whilst theft from gardens, sheds etc. is typically covered as standard by most home insurance policies the amount of cover varies widely, as do single item limits. Whichever provider you use, and with summer fast approaching, it's vital that you speak to your clients to ensure they understand the value of the contents within their garden, and that they have the correct comprehensive cover in place for their individual needs.