Later life borrowers are hungry for protection education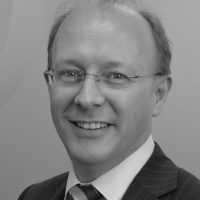 Paul Thompson, CEO Cavere Group, writes a regular column in Mortgage Introducer Magazine.
June 2019
With the retirement gap continuing to widen, over the last few years we've seen an increase in the number of later life borrowers, i.e. those turning to their home to boost their income in retirement. Indeed equity release resulted in homes paying out more than £10m a day in 2018, as lending reached a record high of £3.9bn last year (Equity Release Council).
Later life borrowers are a growing market for intermediaries. As lending becomes more mainstream the older audience are increasingly looking to brokers and advisors to educate them on their borrowing options. However, it is equally important that they be provided with trusted advice around protection. Later Life borrowers tend to shop around less, switch less, and use aggregators less, they are therefore the clients most likely to be paying too much for their home insurance.
In our experience when advisors take the time to sit down with older clients to review their current protection solutions they not only save them a great deal of money but also improve the quality of cover provided.
Later Life borrowers are hungry for protection education. They value advice, service and peace of mind, playing to your strengths as intermediaries.