Look beyond big software houses for real innovation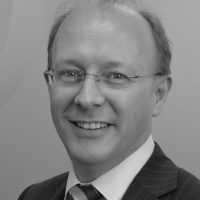 Paul Thompson, CEO Cavere Group, writes a regular column in Mortgage Introducer Magazine.
November 2019
A vast percentage of the intermediary market rests in the hands of just a few large software houses. It's my belief that there's a danger in being wedded to a large software house, and that danger is lack of differentiation. There's much innovation happening amongst the more agile independent product providers.
There are many opportunities intermediaries can jump on by embracing technology and digitisation – rapid quotations, slick application processes, and easy administration to name but a few – the problem is that if intermediaries are all embracing the same technologies from the same software houses they risk being an 'also ran'. Where's the advantage?
Typically to gain access to better premium or commission rates on a software house a broker will need to put a lot of volume through one particular insurer, hard to do when business is spread across a panel of insurers without any conflicts of interest. Factor in software house licence fees and margin per policy and it all adds up to a much less competitive proposition.
For example; say a broker has a high value, high net worth client, one they've built up a strong relationship with over many years, and one they want to keep happy. This client refers friends/family all of which have standard requirements. Providing these standard customers with the same level of personal service as a high net worth client is prohibitive, and potentially risks a perception that the broker isn't very competitive in general.
Looking towards independent product providers offers improved flexibility. Not only can we compete on price with the big players, but we can also provide improvements in quotation speed and slicker processes, equating to a much more appropriate, less time intensive solution. Where we really differentiate however, is flexibility. We can let intermediaries focus on their high value clients, by looking after their standard /lower premium policies, mid-term and at renewal, to deliver both value and price.
By having such a tight hold over the market the big software houses are undermining the real value that investment in technology can deliver. Perhaps it's time for intermediaries to loosen the stranglehold and think differently for bigger gains.
Click here to see the magazine version