MoneySupermarket Says Home Insurance Premiums are up 25%, is this the beginning of the end for comparison site introductory offers?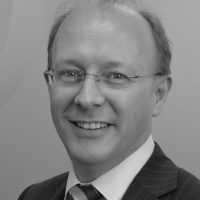 Paul Thompson, CEO Cavere Group, writes a regular column in Mortgage Introducer Magazine.
December 2019
Research by comparison site MoneySupermarket claims that home insurance policy costs have increased by 25% over the last three years, with average premiums rising by 13% in the last 12 months alone. I had to take a second look when reading this startling claim, because it's not in any way reflective of our experience here at Cavere, or indeed the feedback from our intermediary community.
According to MoneySupermarket the average combined buildings and contents home insurance policy now costs £144.70 a year, 25% more than 2016.  They claim this is down to more volatile weather, squarely placing the blame at the door of insurers and their overriding concerns that there will be more floods, storms and associated damage in Britain over the coming years.
I believe what MoneySupermarket have unintentionally highlighted in this research is that their prices are rising significantly faster than those seen in the intermediary space – where we've seen no more than small rises in line with inflation.  This leads me to question if the tide is actually turning, and the comparison site hay day is finally coming to an end.
I would suggest that aggregators aren't necessarily seeing an increase in the base cost of insurance, but more likely a reduction in the availability and size of introductory offers. As more customers shop around the insurers and brokers selling via price comparison sites are seeing their margins come under pressure.  Interestingly there is no mention of MoneySupermarket's costs and charges, which providers ultimately have to pass on to customers! The cost of acquisition has to be paid for by someone, does it not? Hence one of the reasons we have the dual-pricing issue in the first place.
If the regulator continues to apply pressure or intervene to prohibit the kind of pricing practices proliferated by the aggregators they should expect to see more of the same over the coming years.  Good news for intermediaries and brokers!
A crack-down on dual pricing will create greater opportunity for intermediaries to compete equitably on price.  An advisor or broker who can get their customers the right cover at the right price from the outset, so the premium doesn't go up or even reduces at renewal will be valued – a level of service that far out-strips what a price comparison site could ever hope to match.   
If the tide is turning, get prepared.  Make sure you are working with a GI provider who has relationships with insurers that have fair pricing strategies, as well as those offering the flexibility to consider special circumstances within those pricing strategies.  Leading me nicely on to my next piece…