Service, Quality, Value – the three pillars of the enlightened broker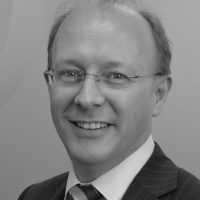 Paul Thompson, CEO Cavere Group, writes a regular column in Mortgage Introducer Magazine.
March 2019
Last month I talked about the enlightened broker, I want to expand on what this means.
Enlightened brokers don't sell on price. Being enlightened isn't about selling at all – it's not about being incentivised by commission or offering products so cheap they sell themselves. There are three pillars that stand the enlightened out from the crowd:
Service
Service means improving experiences at every touch, providing peace of mind and fostering proactive engagement throughout the lifecycle of the policy rather than just at renewal. Technology is making a massive impact in this regard.
Those differentiating themselves have embraced the opportunity afforded by technology to connect with clients more frequently and in more intelligent, informed ways. Work with a provider that harnesses the latest advances in technology to assist you in being nimble – acting faster on product improvements that could benefit your customers – and one that provides real time notifications of customer activity (cancellations, failed direct debits, cancelled mandates, etc.) to ensure you can respond quickly to issues.
Quality
The drawback of assuming clients want the cheapest cover is that you sacrifice quality and service. It's far better to source quality cover at a price they can afford than simply win their business by sourcing the cheapest option. It's not sustainable, and could ultimately damage your long-term relationship with the client.
At a time when consumer trust in the insurance industry is low, it's far better to choose quality and service over price. Customers are happy to pay a little more for peace of mind, knowing an advisor has taken the time to get the right cover for their needs. Quality and service over price is also a sound retention strategy, and let's face it in the switching economy customer retention is also at an all-time low.
Value
The right price is not the same as the cheapest price. Sending clients to aggregators offering introductory deals is a false economy. They'll likely have to pay additional hidden charges, may suffer should they have to claim, and will need to constantly shop around to sustain the price.
I would also point to a perhaps taboo subject when it comes to price, and that is panel. Panels are key selling points for many GI providers, but in reality a panel drives price and churn in just the same way as an aggregator. Allowing insurers to effectively control pricing is dangerous – it's not good for you, and it's not good for your clients.
When it comes to price the best option is to run a book based on risk pricing. To do this right you need to work with a provider that has strong preferred relationships with insurers, one that has the economies of scale to push boundaries, and get creative to get the right solution at the right price first time, every time – that's value.
A shining example on how to make a success of selling GI
Your Mortgage Decisions is a shining example of what an enlightened broker looks like.
Like many others they had tried lots of different ways to sell GI in the past but most had failed, the main reason being that they'd tried to apply the same processes they adopt for selling mortgages.
Your Mortgage Decisions did something unusual, they worked with their GI provider to train up a specialist advisor, and introduced them to all clients as a free service. The advisor conducts a review of each client's current cover to ensure it's appropriate for their needs. If they can save them money for the same cover, or indeed achieve better cover for the same price, then great. But if the client already has the right cover at a better price then they've provided added value peace of mind, and a service proposition that differentiates their brand – service, quality, value.
Great service equals selling more and retaining more.