Time to brush up on your communication skills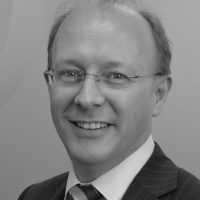 Paul Thompson, CEO Cavere Group, writes a regular column in Mortgage Introducer Magazine.
August 2019
New research has revealed that the insurance industry is lagging behind when it comes to effective customer communication. This comes as no surprise quite frankly.
The cyclical nature of insurance means that traditionally communication with customers has been limited. It can be argued this isn't solely the fault of insurers but also the fact that customers rarely think about their insurance arrangements until they need to – at renewal or if they need to make a claim.
It is my belief that impersonal relationships have a consequence, especially for intermediaries. Customers today are willing to build long-term relationships with their brokers/advisors and improving the effectiveness of your communications can reduce churn rate and build the loyalty that you need. As Steve Jobs once said "Get closer than ever to your customers. So close that you tell them what they need well before they realise it themselves".
Cavere's tech driven approach means that we deliver intermediaries with real time customer dynamics such as notifications of customer activity, cancellations, failed direct debits, cancelled mandates, etc. Using such data enables intermediaries to foster proactive engagement throughout the lifecycle of the policy rather than just at renewal. But the impact of embracing technology to bridge the customer communication gap goes far wider than just a contract of insurance.
The ability to make contact with your customers on a regular basis opens the door to value driven conversations. If you are speaking to your customers more regularly you will be more in tune with their needs across your entire range of offerings, whether that be upcoming mortgage requirements, changes in circumstances that require mid-term adjustments to life insurance or critical illness cover and so on.
Done right, GI is a great door opener from which to build a more holistic view of the customer, communicate with them more regularly and build deeper relationships.