Vulnerable Customers – a point of differentiation for intermediaries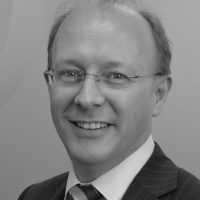 Paul Thompson, CEO Cavere Group, writes a regular column in Mortgage Introducer Magazine.
December 2019
If aggregators are not as competitive on price they lose their unique selling point.  Whilst on the surface of it feels like the FCA is encouraging consumers to shop around even more, the unintended consequence is likely to very different. With few or no below cost introductory offers on their sites the aggregator's whole mantra for existing becomes eroded, with brokers and direct providers being able to beat them on price.
Furthermore they must be starting to feel a little anxious about the current focus by the FCA on vulnerable customers – as they should!  The FCA continues to be concerned about the problems faced by vulnerable customers, and is soon expected to unveil new guidance on its expectations of firms.
If the aggregator cannot compete on standard pricing, how can they possibly hope to compete with brokers and advisors when it comes to their ability to recognise and service vulnerable customers? After all, it's not a massive assumption to suggest that customers buying without an in-depth understanding of the cover they require, or that which is being offered, using an aggregator could make them even more vulnerable?
A vulnerable customer, i.e. someone who, due to personal circumstances (health conditions, major life events, financial burden to name but three), is especially susceptible to detriment, particularly when a provider isn't acting with appropriate levels of care.
Brokers and advisors are far better placed to understand the true nature of a customer's personal circumstances, and make protection recommendations based on a fair and personal analysis of the market. To do this however, they need to work with a GI provider whose relationships with insurers afford the flexibility to consider special circumstances.  They also need a GI provider with the technology capability to flag up any customer issues as they arise in real time, such as a missed payment or policy cancellation, so that they can act fast to maintain beneficial outcomes for vulnerable customers.